Vehicle Branding in Dubai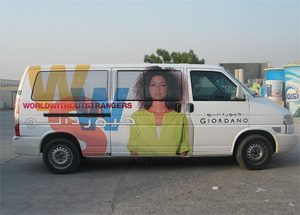 Your top-most destination for vehicle branding in Dubai which makes your vehicle look astounding like no other.
Have you ever wondered to re-create your automobile that would promote your brand? Did you know that the easiest way to advertise your brand is by using your vehicle graphics?
Well, Neon signs can provide some effective solutions to such problems. Neon signs is currently the foremost desirable vehicle branding company in Dubai. From the installation of the finest vinyl and lacquered components bought from European markets to our impeccable grasp of design aesthetics, we treat car wrapping as a precise science. Our goal-driven methodology enables us to produce eye-catching vehicle wrapper graphics that accurately represent your brand image and guarantee brand exposure while in motion.
Neon signs is a leading vehicle branding company in Dubai with over 8 years of industry experience. We at Neon signs, work hard to create and execute the best vehicle branding solution in the UAE. We now have a solid reputation as one of Dubai's top vehicle branding firms thanks to it. You can depend on our team of very talented and skilled individuals to complete even the most challenging tasks with grace and sincerity.
What Exactly is Vehicle Branding and Card Branding?
Vehicle graphics are actually a required component of outdoor advertising, giving you portable commercial time to make a significant impression on thousands of prospective buyers and aid in reinforcing your retail presence. It is a very affordable option to promote your brand and company culture to market on business vehicles. Transform your company vehicle into a mobile signboard to attract attention to and endorse a specific item or service in order to increase revenue and market share. Vehicle branding can be classified as either complete or partial vehicle wrapping. Depending on your corporation's marketing plan, funding, and the target demographic you wish to target, you can select any sort of rebranding.
Types of Vehicle Branding Done at Neon signs
1.   Full Branding
In the full branding approach, we at Car branding Dubai create a vinyl wrap that entirely encases your vehicle out of a special adhesive vinyl substance. To meet your needs, we offer vinyl adhesive in a variety of colours or in digital print. We utilise premium wrapping substance that conforms to the angles and contours of the car through bending and shaping.
2.   Partial Branding
The car can be branded in a small region with the use of partial branding. In accordance with your detailed marketing design, the wrap is affixed. If you have a small budget, the partial design is perfect for you. We provide an eye-catching partial car branding Dubai.
Advantages of Vehicle Branding in Dubai

Below are the advantages of vehicle branding company in Dubai:
Countless individuals are attracted to well-designed vehicle wraps. Your car's graphics are noticeable everywhere it moves.
Nearly no other kind of advertising can impact as many people as car graphics can with a vehicle wrap. Vehicle wraps for many companies are more effective at bringing in clients than other forms of advertising.
One of the easiest and most affordable ways to reach your target group is with vehicle branding.
Because you are targeting your local market with vehicle wrap advertising, it is focused. The local population is who will see your vehicle wrap the most. People want to do business with nearby companies, therefore local marketing achieves excellent results.
Vehicle covers made of vinyl shield your car's body from dings and damages.
Aids in keeping your cars in better shape for when you need to trade them.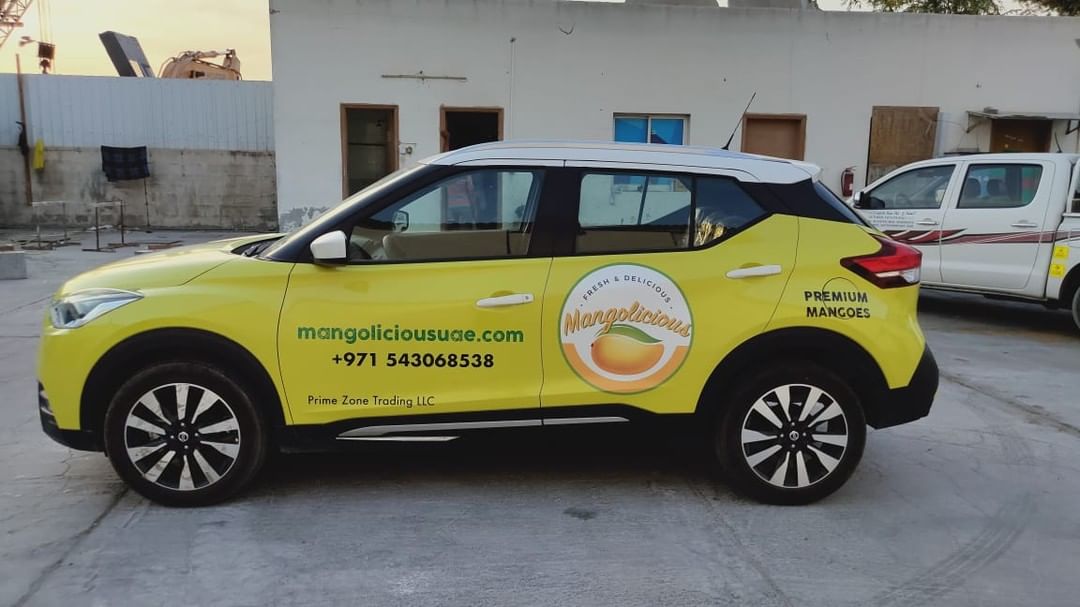 How Do We work?

●    Design
We assist you in choosing the design that will best serve your brand's and your company's demands.
●     RTA Approval
Our devoted team handles all required approvals on your behalf.
●     Printing
We employ state-of-the-art technology to manufacture striking graphics on your vehicle.
●     Installation
Utilizing the most recent tools and methods, our branding team applies the vinyl stickers.
●     Delivery
Within days of receiving your request, we can supply car branding solutions in Dubai.
Why Choose Neon Signs for Car Branding Dubai?
You will never regret choosing Neon signs car branding Dubai because some of the elements that set us apart from our rivals are as follows:
Superior quality and depth of industry knowledge
Using cutting-edge technology in the digital printing industry.
A track record of successfully completing both large and small requests
Supplying the highest quality at fair and economical prices.
So, why getting late to make your brand popular through vehicle? We are the most sought company for vehicle branding company in Dubai. Contact us today!